More games coming soon the links you get just take u to my other games old And new
Nice!!! Its really good!!!

Keep up the good work! These are literally your best sprites yet!
Question is this a good logo @John_Shrekinson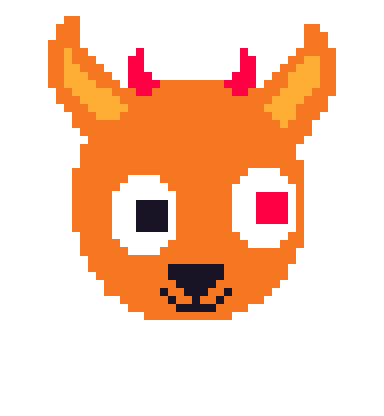 Yeah, that looks nice! Only thing I'll say is that demons are evil creatures, and this logo doesn't look all that evil or intimidating (no offense, but it literally looks like a children's cartoon character). Still very well drawn though.
Yeah, I figured based on the drawing.
@John_Shrekinson i have a kinda cartoonish style idk why its just fun to make XD
I see. Then it's no problem and totally understandable XD.