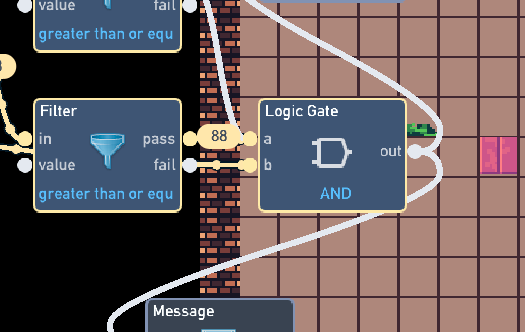 it needs to get its inputs at the exact same time. Even though it shows that both inputs are on, they were not activate at the same time (It shows that it is active for a little bit, but that's just to help visualize it, it's actually only on for a single frame). Can you give a screenshot of the rest of the code?
It's too messy, but both a and b are connected to "always".
0 cannot be inputted into the Gates.
But doesn't the filter change the zero to one? So I'm inputting one?
nope, apparently not. Thanks, @JR01