So I was making a new skin for Aurora and I got what looks like the Dino Fury Peacock Ranger.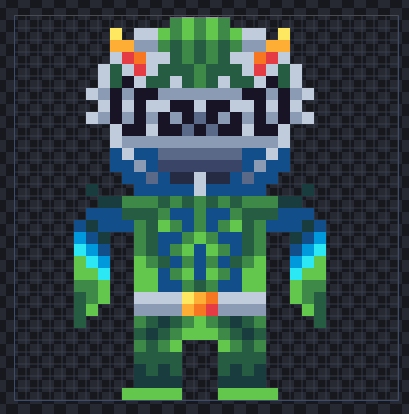 @John_Shrekinson i made custom skins, can you add these into your game?
improved gamougg

sansmougg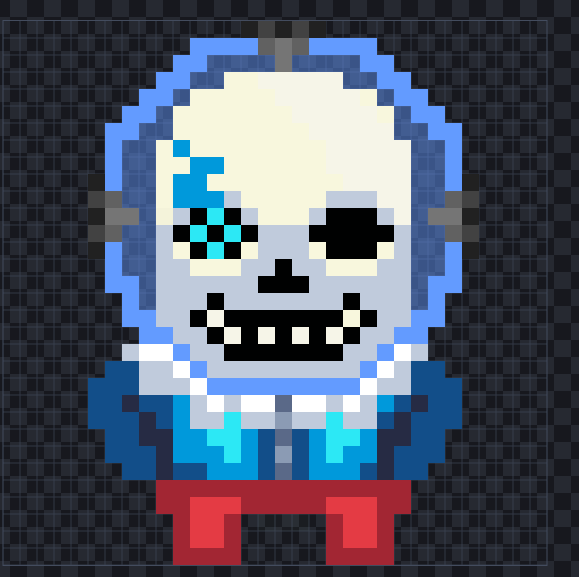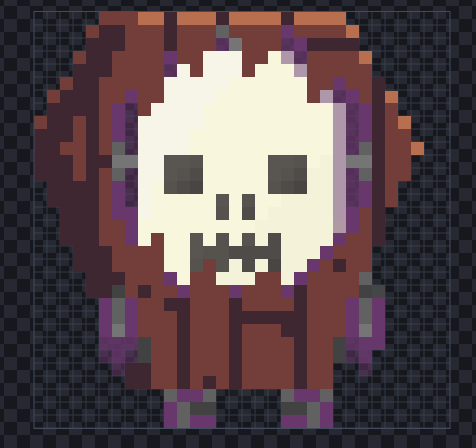 these would be in a skin pack accesed by pressing D+W
I am not really sure about how to recreate that last one. You keep sending me Flowlab screenshots instead of Pixilart files, and that means I have to redraw these. Because of this, I'll only do the first two. I won't be making a new skin pack just for them by the way, I'll just add them to the existing ones. Really cool skins by the way!
thnx, i cant send you the download images becuz i did these over the gamougg
I understand. Try to use pixilart.com next time, they have nice tools. If you want to draw your skins over my Gamougg, you can just download the sprite and upload it into pixilart. I have to go rn or I'd offer to show you how. Cya
PM me if you want to know how to draw Gamougg skins in the future. Also, you can use this topic to submit Gamougg skins in the future.
new suicide mellee combo!
literaly the worst combo in the game!
step 1. equip rocket launcher
step 2. equip literaly any other gun.
step 3. shoot youre gun and die in the process!
Lol. Also, if you equip the rocket launcher underwater you don't have to equip any other gun. Also, do you know about the combos? I recommend checking out the Dojo to learn them.
but dude you need to fix that
It's not a bug. Shooting a rocket launcher too close to yourself will kill you. Only Gia is immune to this because of the lore.
/35/45/46/ Update
This update's name is a reference to Gokaiger, Zenkaiger, and Donbrothers. The reason: all three of those Super Sentai seasons involve bringing back things from the past, which is what this Gamougg 4 update is all about!
Old blocks and other (building) items will return [in Forge]!
Things you may see

Crimson Flower blocks from Taile Gamougg: Mouse Slayer
Rotating blocks from taile gamougg 3 (new Gamougg 4-specific variant)
Square gradient frame block from Pro Gabrielfo: Alpha Male (now with a fancy new name you can see in the game editor!)
Darkstone blocks from Taile Gamougg Anniversary (classic versions will not return because of art style differences)
Ice from Taile Gamougg Ligma
An Old Gamougg 4 texture pack object which has an animation containing several blocks from the old game! You can use the select tool to swap the skin of this "texture pack" block by copy-pasting the animation frames onto the main sprite!
Same thing as the above texture pack but for Taile Gamougg 2 Anniversary.
Metal rack, snow cap (overlay for blocks), and stone from Taile Gamougg: Noob
A texture pack containing various weapons, their skins, and projectiles from Taile Gamougg Multiplayer
A regular Taile Gamougg Multiplayer texture pack
and more!
And it's all thanks to grazer's wonderful new update! Thanks again grazer!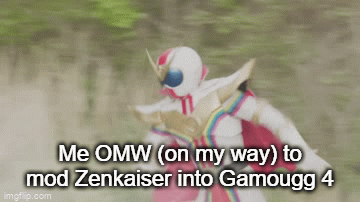 I wanna add a car, what theme do you think it should have?
Gemstones
Knights and dinosaurs
Big Chungus
Ninjas
Other (please comment)
You shouldn't have made big chungus an option
Why big chungus is a legend
"Chungus has no beginning. Chungus has no end. Chungus is infinite. Millions of years after our civilization has been eradicated and forgotten, Chungus will endure.
Chungus is eternal. The pinnacle of evolution and existence.
We are but rudimentary creatures of blood and flesh. We touch Chungus' mind, fumbling in ignorance, incapable of understanding.
Organic life is nothing but a genetic mutation, an accident. Our lives are measured in years and decades. We wither and die. Chungus is eternal. Before it, we are nothing.
Chungus imposes order on the chaos of organic life. We exist because Chungus allows it, and we will end because Chungus demands it.
Chungus transcends our very understanding. We cannot grasp the nature of Chungus' existence."
This is the best thing anyone has ever said in this topic

did a quick doodle of pro gabrfrielo but super sayan
What really is this suopesd to be
do you not know who pro gabfrielo is?