I'm trying to use @JR01's teleporting example, and my guy keeps disappearing…

Okay checked the code and nothing's wrong. @grazer is this a glitch?
It's probably not a glitch
You're going into x and y instead of +x and +y…
Why would I want to do that?
Still goes disappearo after trying your thing…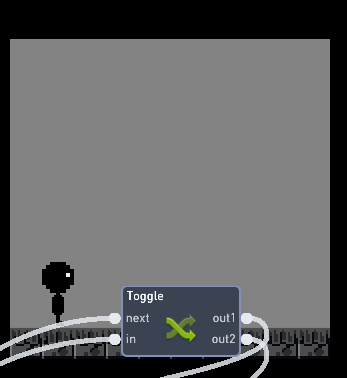 That's… odd. Even with removing all the code, he still doesn't spawn anywhere. Tried typing in some coordinates, didn't work.
Is the position behavior set to pixels or grid? If it was on grid, then it would teleport the object way off screen.
Do you have a link to the game…
I just removed it. I don't need help anymore.