WASD to move, shift to drift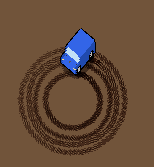 I updated some values, quickly made added some blocks and…

This all looks awesome! @Agent_Y Good job
Changed the visuals a bit, added some background stuff
This is the start of something great

@Agent_Y Request - Make it so you can use WASD and Arrow Keys to control the car
If you're using the arrow keys you won't really be able to hit shift, but sure
Alright it's done, turns out the other shift works too so it didn't even matter @The_Kodex
I think I may want to make a racing game off of this sprite stacking system! Really cool tech demo, can't wait to see how it progresses!


Hold on. Left 10. Down 3. Stop. Zoom. Enhance. (For all y'all degenerates, that's a Minority Report reference.)
Ah, yes.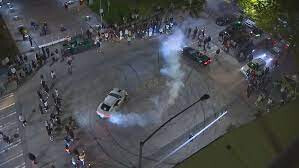 Lol.
Let's GOO!!!
I want to see everyone on flowlab create a game heavily based on this technique.
The first one to create a short and sweet game with spritestacking I will make sure they get a reward


The game is cool, also I'm kind of concerned on how 3-D it looks, I'm guessing witchcraft

Hey, I used this as inspiration and created this!
(hitboxes kinda funky)
The controls are a bit unnatural for how a car actually operates… but the sprite stacking makes these graphics look friggin sweet!!! This is awesome!
Got a basic version running with what'll end up being my High School car, looks pretty nice! A lot less work than I expected for such an amazing turnout!
I highly recommend that people build off of this system and use it for their own creative projects, cars or not. This truly is an awesome way to make 3D Games on Flowlab. I know I'll be doing it for most, if not all of my future releases!
Not the most 3D game I've seen on Flowlab.
This system works differently than the other - it's a different kind of tech demo