Dang, guess I got a little too cocky there!
A secret character? Cool

Nah I think I'm good

egiuehgroieuwhgeifjghwieuorngfviuoeslhnfdguioerlds.fcnhvbgrueilosdf.xcjmvngbhuieslodx.unhjbgrefosldhjfmgnbrfeslordghfnjbrie
Wait actually its sort of like a boss so maybe ramshackle was right? idk anymore
I gave credits in the description

Chapter 2 like is almost finnished imma screenshot a sprite and show it
here we go: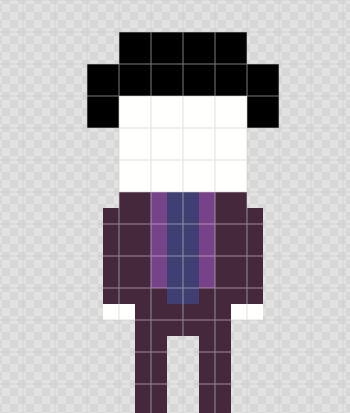 EDIT: i dare you all to guess his name : )
Honest opinion warning!

This game needs to be more intuitive. I beat the game, but it's impossible to dodge the bullets without hanging out at the bottom. You need to make it more rhythm based instead of just sparratic.
Hope that helped
the point is to make the spam attacks (still trying to fix the Camping on the bottom thing)
Yo i actually fixed it no more bottom camping
How do people make gifs in flowlab???
?
With the animation block…?
no i meant like the forums
ive seen some posts with things that are pictures but theyre actually moving
Well yeah you download a gif and insert it as an image

Im feeling lazy so im not gonna make chapter 3