I'm looking for fish to add to the darker regions of my fishing game, what should I add?
Anglerfish if you dont have it maybe. Make bioluminescent (Glowing) fish. Sharks would be cool idk.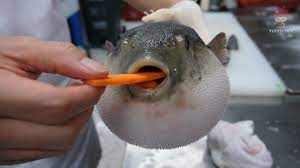 Anglerfish


Yeah i just thought the pufferfish eating a carrot was funny. Did you just make that?
Yeah I did just make the Angler
Bioluminescent fish I guess.


Yeah, you could (as a suggestion) add some shading like colors get lighter as they go out, then they would stand out more in the dark zones.
Shark (looks really stupid but I'll keep it in as a funny)

It looks good. But yes as a funny.
Ok, now I gotta work on different hooks, line, and sinkers
That's cool. You should make a shop, too. I just wrote a WHOLE ESSAY when i was just supposed to write a short thing.
I just thought of something. Blobfish. Pink ones, too, because yes.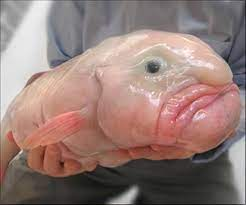 I like the idea, and I could make them change as the line is coming up because of them looking different underwater compared to on land
Oh yeah, good idea. I am going to go for a bit. Keep making ideas for your game.
bigger fish, make it slowly get to fish such as bioluminescent fish and sharks. Progress with bass and tropical fish schools.

Here's a big fishy I made a while back.
I did kinda do that, but I wanted it to be in the sea and not random