Flario is a Short Game I Designed COMPLETELY BUILT for Speed-Running.
The time Below is the First Time Set. That will be the Starting Score that you will Need to Beat.
---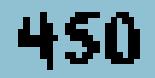 ---
Click to View Leaderboard

LEADERBOARD

First Place - Benicheen | 357

Second Place - ???

Third Place - ???
---
Submit your Speedrun Times below! With an @Benicheen!
---
Click to Play!
( Fixed Link )
---
Due to the Timer being "Cheatable" you must now Attach a VIDEO of your run with your reply.
---
Acceptable time Example:

IF YOU DO NOT HAVE A VIDEO, IT CANNOT BE ACCEPTED/VERIFIED!