Thanks, I opened that game but it's not the same as the flowlab screenshot though.
It might be an old edition
Ah ok, thanks! I would like to remake that version though.
I'm pretty sure that's a screenshot of a tutorial game tho
Yeah that was probably the old tutorial game
I wonder if grazer will ever update the picture, I mean, Flowlab just doesn't look like that anymore, unless of course, it's like a memorial stamp on the Flowlab home page to remind us how far Flowlab has come.
I remember when Flowlab used to look like that. I miss them, but the newer style is better in my opinion.
How long have you been working with Flowlab?
If you look at my profile, it says "Joined May 27, 2017". I don't know if that is when I joined the forums or Flowlab entirely. But it was definitely 2017 when I joined Flowlab.
Ah yes, then that is when I joined.
Say, you're almost at 4 years! We should celebrate!
my


my old accounts pretty old
Hey, you're real close to your one year Flowlab anniversary.
I look at my friends account image.
The site is loading and I see his image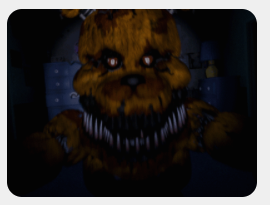 3 seconds later… it starts moving in a jumpscare motion
Me: jumps
I'm about to hit my 2nd year, lol