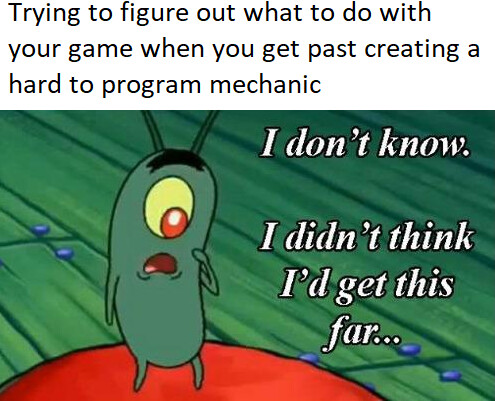 grazer when he wakes up for another day of Flowlabbing

The 2nd version of you is the same person as @Kamen_Rider_WalterSmile, who later was confirmed to be John Shrekinson because John memed himself a couple times
w memes.you guys know what we need more flowlab youtubers,i think i might become one.
Grazer burns are absolutely hilarious and fatal, 10/10. Florida people are great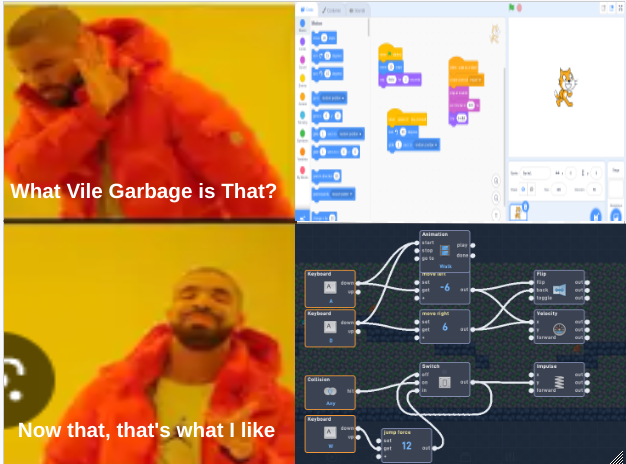 The meme I just posted comes with a story. At a school program we were doing computer science and they told us to use Scratch. Scratch is another programming platform. Now as a flowlab user, my brain naturally broke when I saw it. I couldn´t figure out how to make it work. I will never open up Scratch again, unless I have to do it for class.
scratch is great imo, i don't use it that much, but personally i enjoy it
i know this makes me seem like a traitor, but i currently mainly use flowlab, scratch is what got me into gamedev
Scratch is supposed to introduce you to if/then statements and other things like that.
Yeah, this was just my personal experience
Run & Jump bundle spotted
run and jump is absolutely disgusting imo