me and de boyz lookin for beanz at 3am

Bruh can't you just right-click then copy image?
me and deboyz looking for beans at 3am
hahahahha thats a good meme!
no i cant,sadly my computer not made for that.
Yes you can, every computer can do that. It's a basic feature. Just hover over the image and right-click.
Bro stop. This is not Flowlab-related. Delete that post right now, and repost it here.
wait,

template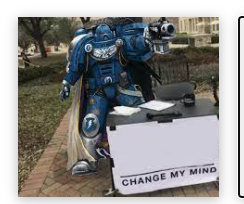 is this a dead topic now?
No I just don't post memes here every day.
Play this song while looking at these memes for added effect.
@BradenS

@Deadly_Smile
@AbstractGallery
@DraftyScienceCoat75

Thrall was a free game?!?