Wait thats not canon right?
I believe it could be. Denji's goal is specifically to touch some particularly spherical objects. Evidence of this is Power's introduction. When Denji first meets her, one panel has that region taking up the whole panel. I know this because I was at a bookstore and flipped through the pages of volume 1. Knowing this, the fact Kobeni gives sloppy [REDACTED]s being canon is not too far-fetched.
let's hope maniac pumpkin doesn't see this topic
He needs to see the meme and react, maybe he has a based opinion/reaction
Yes, but you could also check it by the other categories. I normally look at days visited, but by default it's set to Likes Received
maniacpumpkin has a lot of #1's
nope there is absolutely nothing to suggest this omg
How do you see this page?
I don't care if there is humor on the forums or even slight adult humor. But keep in mind that the forums are public for anyone and there's a lot of students and even teachers browse on here. I just don't think content like that should be publicized on the forums.
On the off topic channel is somewhat tolerable since users have to be at least level 3 or more to view this discussion, but after a bit of time, any user can still view this.
If there's something you absolutely know is bad, I would recommend taking it to a private message so only you and your peers can view it without it being publicly posted for all to see.
Flowlab is already a fairly small community, you don't want it getting any smaller from users feeling uncomfortable with jokes that they probably don't even get. Same thing with teachers. If they see how content on the forums, they will restrict the forums from the students or even flowlab itself.
It's not that I'm being a jerk or trying to extinguish all the fun from everything, it's mostly for everyone on the forums. Some people don't mind it, some don't want to see it, so it's best to use subtle hints or just use private messages.
115k posts read, lol.
No one comes close to my record.
(I need to step outside and touch some grass)
Getting fresh air is better than touching grass
---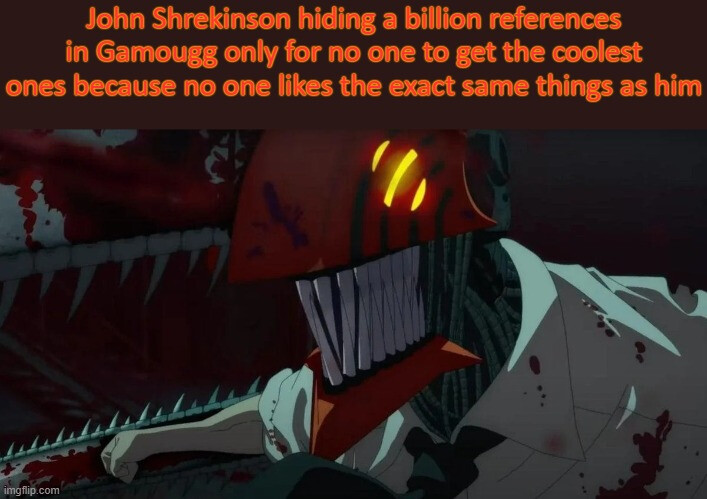 Even when the world of Flowlab ends, Gamougg will endure, even when John Shrekinson is no more.

---
grazer chan

i belive in kobeni devil superpower's coolness and funnyness now, you are too late