I'm saying If you were a teacher you probably wouldn't care seeing this kind of stuff whereas many others would.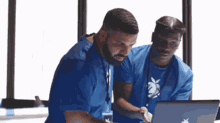 Any dev who wants to keep even a shred of their sanity should name their messages something other than "Hello"
First message Hello next message something else
You understand me

Actually Phantomwolfmoon understands you since she made it

Phantom is a they now, did they tell you that. Soprry just wanted to providfe clarification.
Um. . .She realized that it was bad to get into so she changed her mind

hmmm alright

Just did

3 months remaining! If you don't want to wait, watch Avataro Sentai Donbrothers!
Reposting a Discord meme by Mhx Air because forum only users probably missed it

is pancake on the forums?