is grazer the owner/an admin of Flowlab? idk
Yeah he proudly made FLowlab with

in Penascola, Florida, the United States of America.
Menu improvements!
The following improvements have been made to the menus to prepare for launch:
-new socials page - a directory for links and other stuff!
-buying screen is now reachable
-arena mode bosses have an extra shine around them
Some of the new buttons won't work because there are no links to them yet. This is gonna be one of the last updates before launch. Cheers!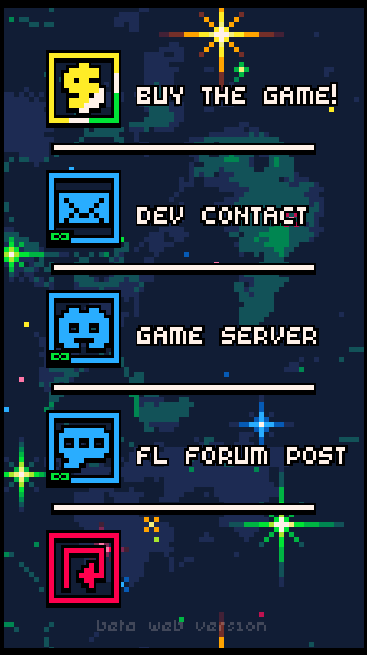 All 9 main boss themes done!
With Wyatt finishing the captain vorgar theme, all 9 boss themes have been implemented! There are no longer any tracks that are placeholders.
As for the final boss theme, Logan is working on it!
On another note, some final adjustments are being made for the trailer. It's definitely a step up from the old beta one! More news soon?