Oh sorry, read the title lol. This happened to me once, and this was because there was some sort of back up in the system
what do you mean back up?
this is what I mean. It happened to mean when exporting
auto correct lol XD. anyways, that is it probably
do you know of any way to fix it?
Yeah that is our best bet tbh
Hey, this is fixed.
Sorry for the delay, it's my birthday today and I've been ignoring my computer all day

Happy Birthday! it's all good, I had no rush. Thanks for the fix!
Happy birthday grazer! You probably should have said something earlier in the day so people could have properly greeted you. I feel bad cause there isn't a whole lot of people on the forums lately, they either switched to discord or had life complications. Which is mainly why I haven't said much lately, but I figured that I'd say something for your birthday!
Happy birthday god of flowlab
Happy_Birthday.png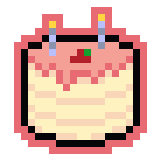 My present is coming in late
But it's worth it… Hehehe
Happy birthday @grazer!


Thanks for the birthday wishes everyone, you guys are the best