@grazer this is urgent. May you please allow this one sprite to save? I accidentally created it while signed out and due to the kind of sprite it is I can't exactly reproduce it after signing back in.
game link - CubeTales: Sparks of War [OPEN BETA]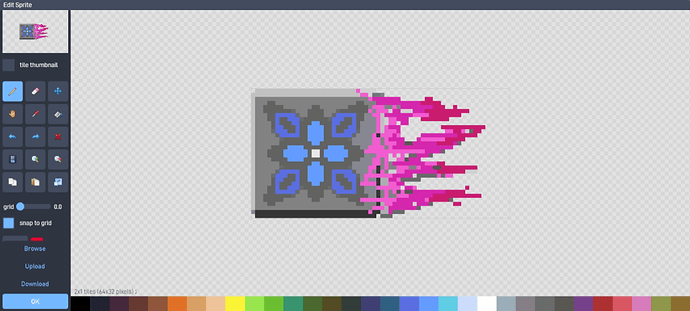 This is the sprite. The object is called "spikewall reminder". It would be a great help if you could make this one sprite update save.
I have not closed or refreshed the tab yet.