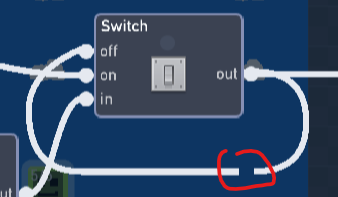 this is broken noodle, lol


That happened to me once. But the missing piece was alot bigger and it went from the switch output into a number behavior… Witch was already occupied by another noodle by the same switch output. And if this makes no sense, basically the noodle duplicated it's self.
Does anyone know how to re-create this?
No, it just happens on its own. But I think if you make that setup that he has then make a bundle with atleast one input then I'll do it soon. (Just make objects and stuff and then check back on it later.