Ok, so I'm trying to use the proximity behavior to create a Line of Sight lighting effect by increasing the X size of my "flashlight" object to extend to the nearest wall and then getting the positions of the "darkness" blocks that are in a certain proximity of this flashlight object (ideally returning all of the blocks that the object is touching as it extends), but no matter where I move the flashlight object to, the proximity only returns the value of one darkness block total, even if I move the flashlight far away from that specific object (far outside of the proximity, which is only 16), it still just returns that specific object. It's a random one each time and I don't know how to fix it.
Here is the faulty code (I can't get a screenshot of it in action, but that proximity in the bottom left always outputs the same value for some reason)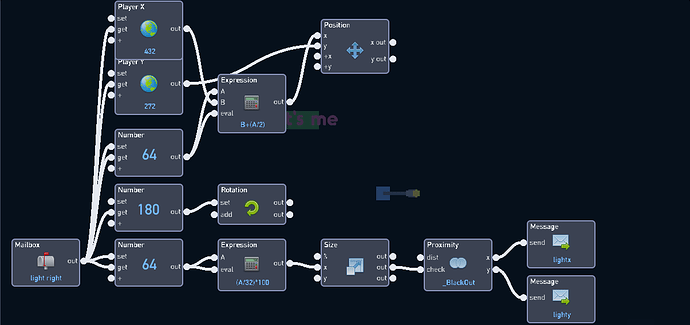 Link to the game:
Any help is greatly appreciated!