Im trying to make it so if you dont omve forf 2 seconds an idle animation starts
Use a NOR gate going into a timer (Inputs for the NOR gate are the movement buttons)
I have heard about the "NOR Gate" but idk how to use it
A NOR gate is activated when both its inputs are inactive
So if both inputs aren't on then it acts like an Always
I don't understand, can you send an image of how to do this?
I dunnostand but can u send me the answer though?
I don't know how to explain it any simpler.
The NOR gate (Logic Gate) is only active when its Input(s) are inactive. Meaning the NOR gate will output a signal. This is helpful for you because when no keys are pressed that means the NOR gate will activate, playing the idle animation.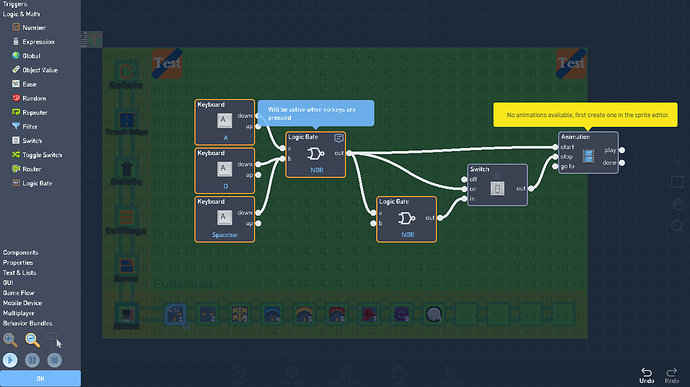 Oh btw the switch is supposed to turn itself off
Im back, so i tried this and it kinda didnt lett my other animations to run.
Are they all the same priority? If so change them to different numbers.
I dunno but they are diff animation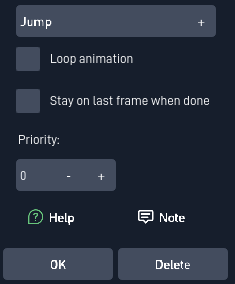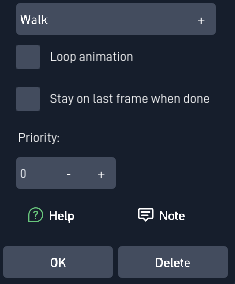 Change the priorities like I said.
Ohh i didnt know there was a priority thing
The system I gave works, you must have just implemented it wrong (no offense). But, still glad to help how i can