I will be posting progress updates about marigold here.
summary of what I want the game to be:
a top down shooter in a frozen city powered by blood fuel.
areas planned:
a snowy entrance into the city
the dungeons
the sunset abyss
the player is a stargazer, a powerful creature created with unethical methods. immortal, yet able to feel pain. in the game, the player doesn't die, but instead becomes so overwhelmed by the pain that they have to go back and rest at a campfire. to prevent this, you can take painkillers. able to be found around the city or whittled.

you are able to whittle objects and turn them real with the help of magic at campfires.

objects affect each other. explosions can cause chain reactions, and fire spreads to flammable objects.

levels are played by collecting keys and choosing which locked doors to open. certain types of enemies possess keys and will run around the area in fear for their life when spotted by the player.
again, this is what is planned for the game. not what is currently in it. none of these things are a promise, but I will try as hard as I can to make them happen. I hope some of you will enjoy this once it's done and maybe I can get a demo out to you sometime in the next few months.
recent additions include: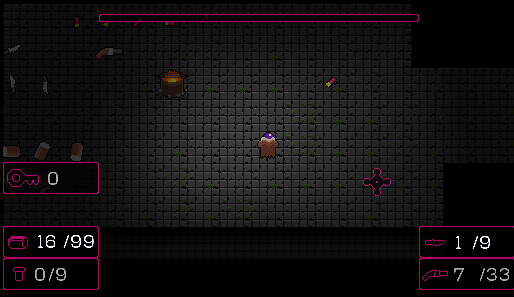 the ability to change the colour and transparency of the UI.
[ and ] to adjust red ; and ' to adjust green , and . to adjust blue left and right arrows to adjust transparency.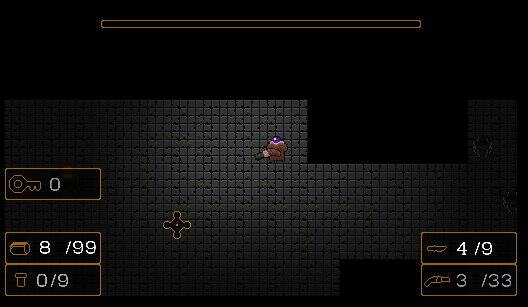 recoil on heavy weapons like the shotgun. moves the player back a sizable amount.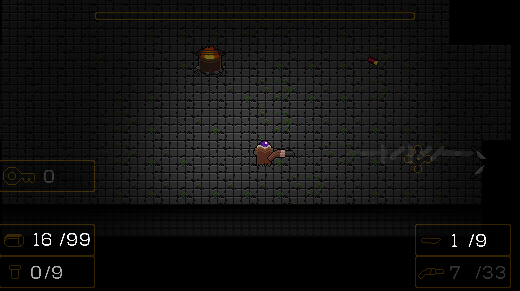 throwing knives. able to be picked up or whittled. does a good amount of damage and can travel through however many enemies are in it's path.