Hi, I Need Help On Making A Mouse Press And Hold System For My Small Game.
welcome to the comunity @JR01 I think you know how to do this
This module should do the trick.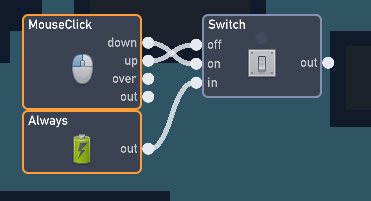 Set the mousse to capture clicks anywhere or not depending on what it's for.
Thx It Works!

⠀ ⠀ ⠀ ⠀ ⠀ ⠀ ⠀ ⠀ ⠀ ⠀ ⠀ ⠀ ⠀ ⠀ ⠀ ⠀ ⠀