nope none of this helped me
What type of ideas are you even looking for?
FNF ideas WHAT TYPE OF GAME DO YOU THINK THIS IS?!!?
But what do you want ideas for? Background, props, UI, character design, etc?
Game idea generators do exist, as proven by CodeAlpaca.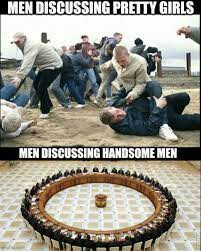 As civilized men, lets discuss handsome men (no homo tho) in theThe Glorious Off Topic Channel Of Destiny.
This message is approved by Greg Renko.
i mean that you can use the save behaviour, idk what's so hard to understand of that.

try searching literally any PUNISHING: Gray Raven character, nearly all of them have drip
An expanding sandbox sounds really cool actually
thats like minecraft right?
Minecraft starts out really big, it doesn't expand
Oh, I thought you meant infinite world generator, like how minecraft does in bedrock edition
use the save behavior for what?
none of these ideas help with a fnf game
please stop giving me memes (and john to)
to save the highscore, like i said
oh Deadly_Smile is working on that
no im serious look what i said at the bottom