try searching literally any PUNISHING: Gray Raven character, nearly all of them have drip
An expanding sandbox sounds really cool actually
thats like minecraft right?
Minecraft starts out really big, it doesn't expand
Oh, I thought you meant infinite world generator, like how minecraft does in bedrock edition
use the save behavior for what?
none of these ideas help with a fnf game
please stop giving me memes (and john to)
to save the highscore, like i said
oh Deadly_Smile is working on that
no im serious look what i said at the bottom
what idk what you mean at the bottom
If you want to see people with drip (and maybe use that drip as inspiration) you should look up characters from a game called PUNISHING: Gray Raven. I think that's what my friend must have meant.
Its an anime game!?!?!?!?!?!
Yeah this sci-fi game me and my buddy play. Almost everyone in the game has drip. Its crazy how much drip is in the game. Even the bad guys (who are mostly robots) have drip.
Bruh i really dont need jokes and i dont need drip and I KNOW WHAT ALL MY CHARCTERS ARE GOING TO LOOK LIKE SO STOP GIVING ME MEMES AND CHARCTER DESIGNS
Every game needs jokes.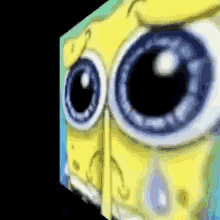 You're kinda mean fr
just make your characters have drip i guess
im not mean im just saying to stop giving me memes that are tottaly useless and stop giving me character designs