Of course. Every game takes time to build, I understand.
I added a NPC, his name is Maxime
ShdeaAhdVjEjeba HjIsheM
maybe a cipher,let me see

first two word equal:
S-x
h-d
d-h
e-e
a-v
A-b
h-d
d-h
a nother cipher?
hhhhhhhhhhhhhhmmmmmmmmmmmm
This looks great so far, fantastic work!
Alright, New monster, better jumpscare and more horror

The monsters (for now) are:
-Jumpers
-Shy
-… and that's all of them

and what do you have to say about all this?
wWWWWWWWWWellllllllllllllllll?
You're looking way too far, just read the uppercase letters

, nice try tho
me who was going full mat-pat mode: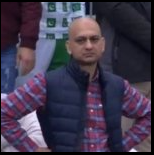 also why cant i go into editor?
The game is Unlisted & Locked.