I hope you guy's enjoy this new raycaster engine
this looks like the setting of an early FPS game
really cool, I have zero idea how you did it though
I wanna see someone make Doom or Quake
Is there a way to lock the mouse on the screen like a real FPS? I'm not sure if its possible, but I think it would work a lot better instead of using the W,A,S,D or Arrow keys.
Maybe it could be a possible behavior or an add on to the mouse behavior to lock at the center of your screen, but still emits a signal when being moved or something, but won't track the mouses location like a curser.
Made a little gun sprite and it actually looks like the old games. (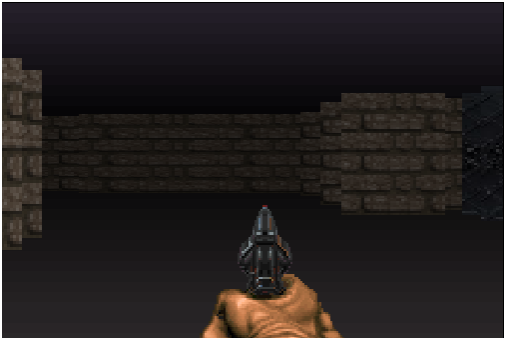 Loads shotgun with murderous intent
"oh boy, a new weapon!"
Stop before this goes off-topic
---
Will you add mod support Yoann?
What do you mean by that?
hopefully user interface
btw that's an amazing sprite it looks realistic
Its a sprite I found on google

its from the first Doom game
Very nice work! I like the addition of doors