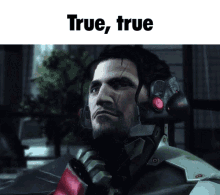 What content do you enjoy most on the otc?
Polls
Anime
Memes
Miscellaneous conversation
Coding help
Videos
Information learning & random facts
i couldn't select all so ill say it here
YES.
bro this otc is reaching high limits
I have to make an announcement unfortunately.
Due to the "misinformation" task force made by the us government, debates are temporarily banned, as I don't wish anyone to be arrested for a dumb reason. I love this community, let's not be stupid. No more political talk, heavy debates, or similar issues. I'm sorry for the inconvenience.
Shouldn't this task force be taking out the entirety of Facebook?
Well, they can fight me about it.
It goes against our first amendment right and they don't have any businesses controlling the people like that.
Also my friends have a discord server that could probably get them all arrested anyway, lol.
I get what you were saying here @meburningslime
You need to be a Regular to access Flowlab's Question of the Day because it's in the #lounge category.

hmmmmmm
Why is this a lounge now… Who changed it
DinoDev created it as a lounge topic. It was always this way.
The chaos is canon now?!
I was messing around in beat box
and made this sick (and stressful) tune
It sounds better than my own music