I used the nametag example to create labels that seem "locked" in place with respect to the game world, rather than with respect to the screen. I should also mention I am using a smooth camera based on one of the examples. I used this code to create a couple different labels. Here it is:


This seems to work in some objects, which is the problem. If you look in my game you should be able to recreate the problem:

The label in the object "Game Controller" works as intended. It has instructions for the game and stays perfectly stationary. However, the labels in "Test" and "Sign" do not, despite being the same code. In those objects, the labels sort of "flow" a bit with the camera. Pressing "E" near either of the objects should make a new label appear over each, and "Test" also has a duplicate of the label in "Game Controller," but in a different position. Take a look and see for yourself. To make things even more suspicious, try moving the actual "Test" object over into the space directly to the right of the "Camera" object. The label now acts like the one in "Game Controller." I have no idea why the placement of the object in the game would affect how the label location behaves. Additionally, if you then move the "Test" object BACK to where it was, it still behaves correctly, until the game page is reloaded, when it regresses back to the "flowy" look.
To make it more clear:
When the right-side green block is like this, the labels behave not how I want.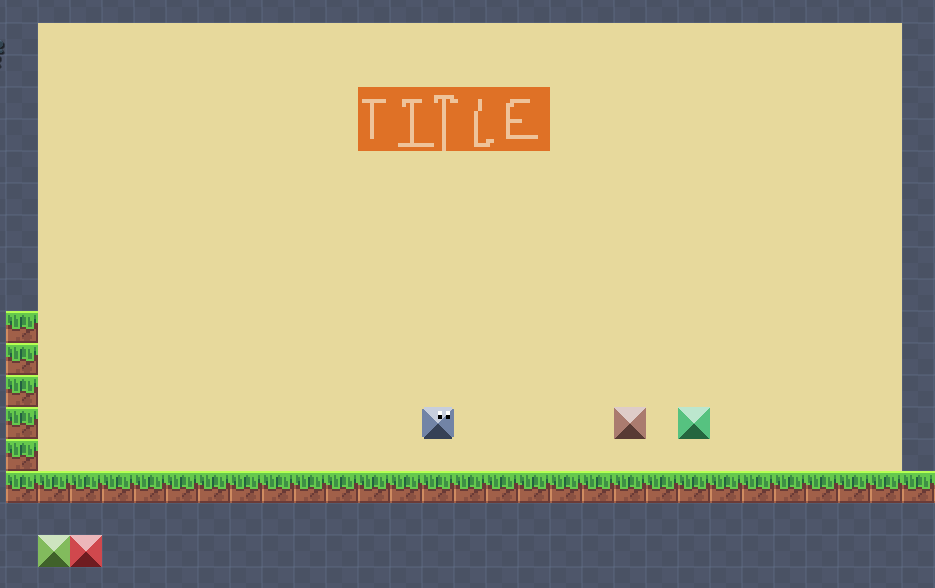 When it is like this, the labels behave how I want, but without changing any code.