More features!!!
Properties tab
It would be awesome if there was an upgrade to the properties tab. Just like construct or unity.

Project tab
It would be cool if there was a feature where you could see how many blocks are in the game currently.

It would be easier to make games if there was a new type of block-like programming language. Because sometimes it's hard to make games because there are thousands of strings connected to each other. And some famous game developers completely forgot how their game functions, Because all of those wires and strings. It doesn't need to be complex just the same functions of behaviors but on a tekst-like Stijl.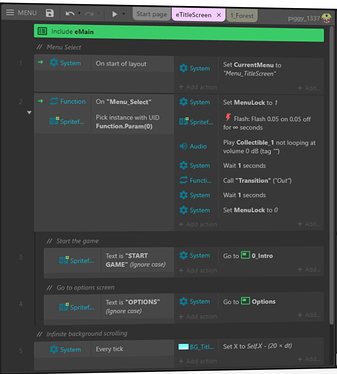 Images, not mine!!!

@grazer, Sorry for tagging you.