January 12 2016
PUPPET HAND GAME 2D WORLD 2 DEMO

NOOOOOOO






I was lied to when you said you'd keep updates for the same game on the same topic
Like. No one cares about your game topics now that you just mass produce them. Just keep it to the same topic. ALL your puppet games. Maybe then, with some updates, will you game actually be played
You have 20 topics on literally just puppetland. And have a total of 83 replies in total for all your topics
And 52 for the ones on puppet land
That's 2.6 replies per puppetvers topic. I'm sorry, but that's sad
You have also made a total of 34 topics
That's 2.44 per topic. Stop.
See what you did
All PupPet HAnd GaMEs is all in one
You Lied to you,
I Lied to you,
WE Lied to you,
All Lied to you!!
LET ME OUT!!!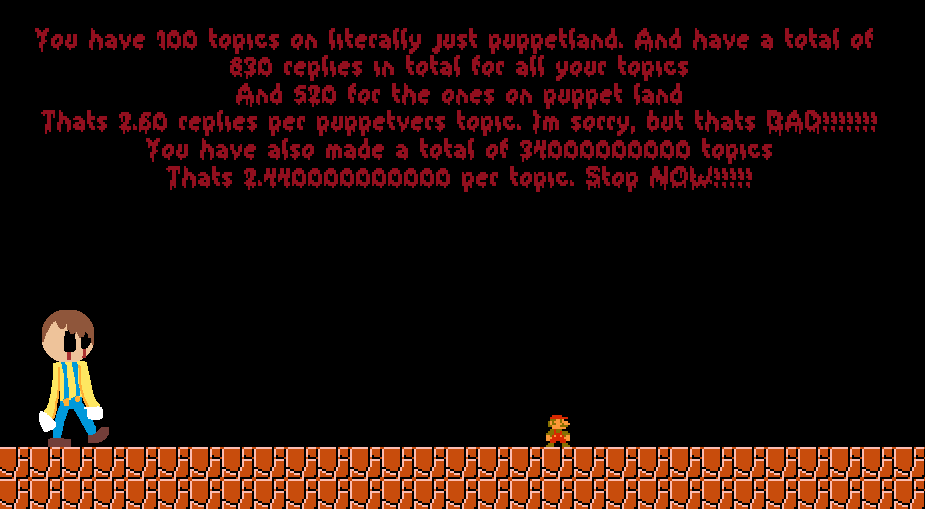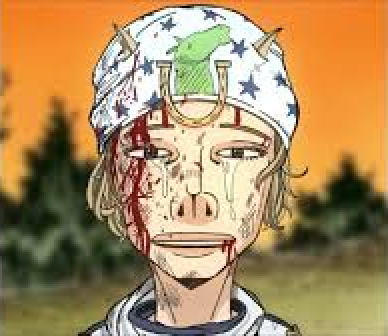 that isnt even accurate, you wish you had 830 replies. Just stop. I usually dont get this toxic but youre acting like a little boy.
To be fair, he probably is a little boy. And I would say that you're not being toxic right now, just being stern because this kid isn't listening when told to stop spamming, which is a common rule online.
I'm not talking about you I'm talking about Mario He must be destroyed