Neat! looking forward to seeing more of this game in the upcoming weeks.

No cap, it do be looking kinda fine do.
You're making a lot of progress! I've got all the base sprites set up, going to make the mechanics next. Story and cutscenes are last for me.
ALL the sprites? that's impressive. I usually kinda wing stuff as I won't really know what I want to do until I get to it lol
I've already finished the first and second level for my game.
today's screenshot
Lost a bunch of progress earlier because I accidentally closed the tab before saving TT
I plan to finish the cut scenes tonight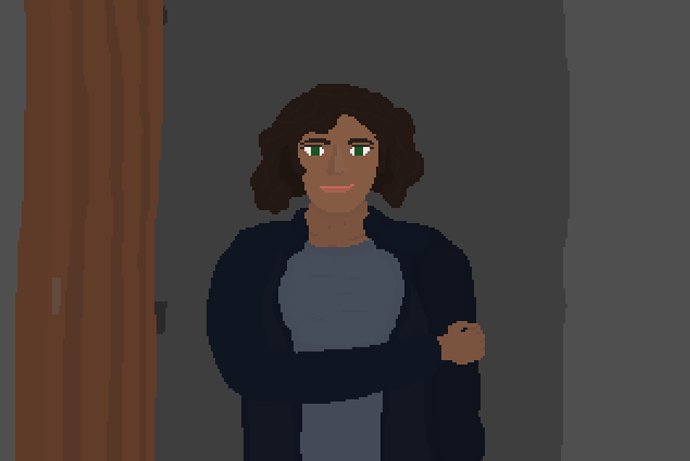 Wow, this is looking really good! I have no idea how you make art like that, lol. For my game, I'm feeling my way through various game mechanics and learning tons of new stuff (for instance, I had no idea how the camera feature worked until yesterday, or how the ease feature worked until today). No idea if I'll be done with my game by the deadline though, because school started back and I don't have a ton of free time. How much time are you spending on this?
I'm spending like a couple hours each day. Luckily I've had snow days Mon-Thurs so I have a lot more free time. Most of my work has been on art and trying to get things to look good because it's something kind of new to me. Learning new ways to do things is probably the most fun thing about game making to me, I'm glad you're having that experience!
cool game, seems like you worked hard, like really hard, I went to much into my flowjam game I found out how to finally use toggle behavior.
Made a lot of progress today! I still have a couple scenes for the intro I want to make but most of it is done. I also added a major mechanic to the game play as well as some more "content" objects. Super excited to do more!

"Activate Windows "go to settings to activate windows." "
Here's a link as it has some playable content now
Is there a way to see the submissions before I submit the jam? Just want to see if my game is up to the standards of the rest of the games before I submit it.
HOLY CRAP, this game is amazing, it's better than anything I could ever make in my life. Keep up the good word and I hope you win the game jam!