First off, the link to my game: https://flowlab.io/game/play/1573604
Second, you can find where this screenshot was taken in the pattern recognition object.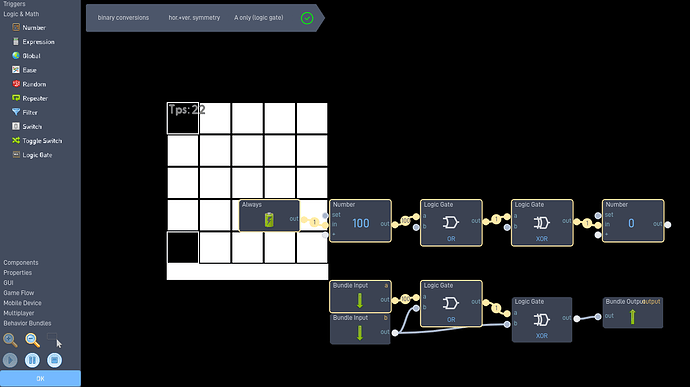 The top row is me trying to replicate what's happening below but to no avail. I don't have a clue how this is happening or what's going on here, and no amount of refreshing or replacing the logic gate is fixing it.