showcase your sprites!feel free to spam! NO HATERS!!!

no one? ok,i'll go!!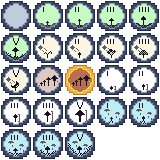 The sprites for the skill tree in my Flowjam game
Miscellaneous Click on this to reveal the only one you're allowed to download and use because it is a free skin pack. Please don't use the other sprites.


CubeTales





Taile Gamougg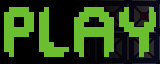 Trying to really improve my art skills



ninja sword

All the different skins I have for my game Alpaca Raceway
Yes. if u go into my profile it will be there.