I made a goomba and got the dive and movement working
i could help, but I would be more of an advisor since I've played and beaten super mario 64 countless times, although it has been years so my memory is a little fuzzy, but I could help with level layouts and just story-line features.
that would be great Ive beaten mario 64 quite a bit as well
yep (20220202020220202020220)
I have the dive and the coins working
SHOW ME THE GAME PLEASE (i waana play it
I will once I the castle done
I remember playing Super Mario 64 a lot. I can't wait to start playing this game!
right now I have a test room done controlls arrow keys to move shift to dive
How Many Goomba's Can I Fit On One Screen?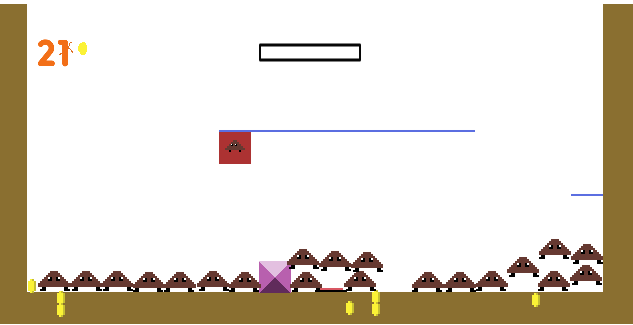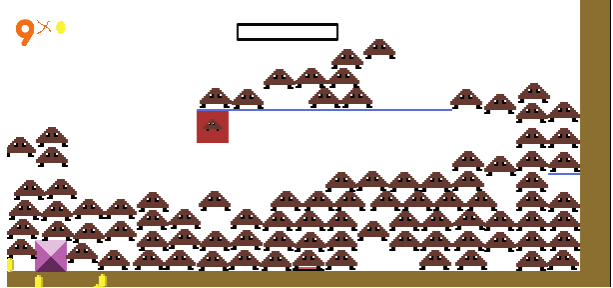 about 32
can i fix up the goomba? (sprite editor)
yes please I made the movement in like 5 sec just to put out a test room
done (20202020202020202020)
maximum goomba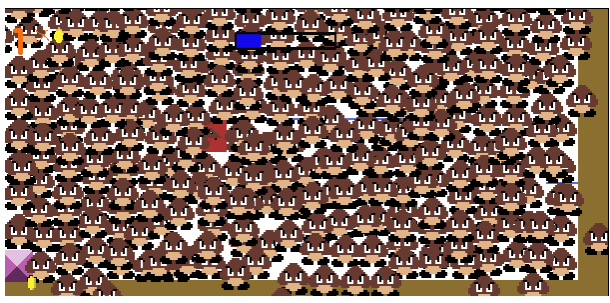 oh my lord. (2022020202020)
imma work on the inside of the castle