Oh yeah, when's the deadline?
You have 1 week like it says up top.
Still thinking. Somewhere probably to… tomorrow … to the end of this week.
How did you do the scrolling gallery? That's really cool!
Umm… Yeah, sure, yeah, I meant to do that! (Not really.) I think it auto does that when you have more than one picture.
It doesn't do that for me lol!
Maybe it is because I edit the poles in the text instead of the editor it gives you, I have no idea.
I just realized, I have forgot to add in your beautiful cupcake! There now it is better!
Um, I'm kind of unable to make pixel art for a while, would I be able to submit and old work that I made as an entry? I don't need to win or anything, just wanna participate (:
phew, it took a bit but here's my entry.
Haven't had a lot of free time to work on it so the last one is a bit rushed…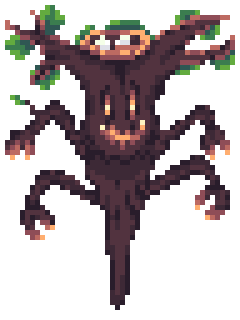 Hey, I just logged back in. What's this contest all about? You just make some art through Flowlab editor? Is the theme trees?
Well it's just an art contest, I don't think there are any restrictions on art program but there's a new theme each week, or that's how it was supposed to be. Not sure if we're still doing it or not. Its just to have fun.
I have some old fanart I made years ago that has a forest in it. But if you'd rather have something more recent I can try and pull something off last minute.
meburningslime, one of the other contents used some old art and it was accepted so yeah, you probably can. You can try to do some really quick art if you want to, its just for fun and I don't think the host has been on in a while so who knows when the contest will resume. Just have fun, that's pretty much it, good luck!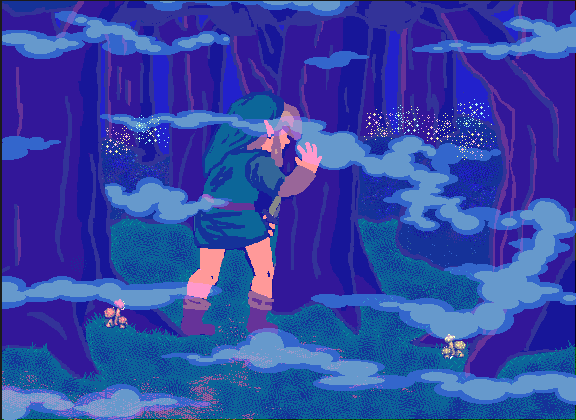 I made this in Kid Pix years ago. Not my best work, but still somewhat proud of how it came out. Link in the misty forest, inspired by Zelda 3: A Link to the Past.
Looks good! Yes, anything old counts as well. It is now entered!
Umm… Its- semi abstract? And uhhh a close up?

Did someone say abstract lol?!