I got a wii.
WIIiIiiiIiIiII
June 28th.
And Pride month started today so I brought up Pride day too lol
I'm sorry, but we neither need nor want daily updates on this "holiday." I can respect the person, not the idea.
No Politics please, just respect.
Actual hold up.
Todorrobot is an adult?!
TODORROBOT IS A FATHER???!!
TO BACONCAT???!!!???!!!
Yes… We all know this lol. Also, he's said "it's none of your business."
Dammit, I only need three more badges to catch up to you, lol.
Multitool badge, here I come.
I've wanted a sort of multitool badge for a really long time, considering I cover multiple areas of expertise

I'm currently using my cat's nose to like all the posts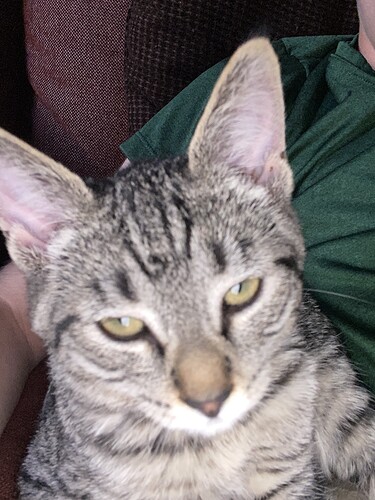 Omg, lol, i just realized my cats looks supa stoned in this pic

Oh thank god someone's awake
I've been digging through some literal flowlab gold here, and apparently MBS's name used to be HUMBLE_TUMBLER?! LOL!
Also, @GalaxianGames used to be superstar games
You don't belong in this world!
Who? I is very confuzzled
It is not by my hand that I am once again given flesh. I was brought here by humans who wish to pay me tribute.
Cool. Do u like cats or dogs better?
Movies or tv?
Pizza or haamburjur?
Ok your turn
Tribute?!?
You steal men's souls and make them your slaves!