IMPORTANT
I will likely be changing my profile picture again after my new game, The GAME: The Game is released.
Yes, please, anything but horny McDonalds waifu
Yessir please save us from cringey anime

It depends on the anime though…
It kinda depends on whether I like anime though…
(wait do I smell a heated debate?

)
I was referring to the fact you called it cringey. You don't have to like anime, but by not liking it shouldn't make it cringey. Since there are a ton of different anime's out there.
Yes I do agree, some are pretty dumb, but then there are some that are really good.
No one has to like it, I'm not saying you should, but when it comes to the idea of just memes or something harmless, you could be a little bit more open to it and if you absolutely cannot see any Japanese cartoons, then you could try making a suggestion.
Yup, there we go


Anyways, sorry if i respond slow my big brain just uncovered the flowlab discord

I'm not starting a debate or anything, I was mainly suggesting you could be a bit more open to different genres people like.
There have been stuff on here I have found quite cringey and I never really point it out unless someone is doing it for that exact purpose.
And by saying "yup, there we go" kinda sounded like it was my fault for explaining a different view. But like I said, I really don't want to start anything and I don't see what I put as an introduction to a debate, it mainly was just a suggestion. Let me know if it seemed hostile, cause I don't always get my wording right sometimes, lol.
I was just joshing you cuz Ik you like anime


Also my friend drew an extremely attractive among us impostor on the school walls and now I'm scared

(also yes it's fine to draw on the walls, they have dry erase boards posted up)
Sir, what is the hold up about


Is it illegal to like men

ok here it is: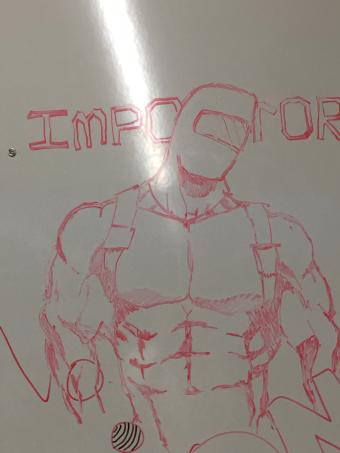 It's just not something you would normally see in school, lol.
sora is finally in smash!
Amogus after JoJo
pog wanna make a game about buff imposter among us?
No

Uh oh @DinoDev has made a return…
(yes I notice whenever someone likes a comment)