Wait how zero likes but the profile pictures next to them?
Oh hey look who's back

I just started BrawlStars
What do you mean I never left

Brawl stars is a fast-paced 3v3 multiplayer and battle royale made for mobile! Play with friends or solo across a variety of game modes in under three minutes.

Yes I know, why do you sound like a bot btw?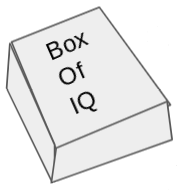 I ordered this on Bayazon.
Because I used the game description that comes up if you search "what is brawl stars"
smh the Flowlab server is way cleaner than the forums, nobody fights there, and almost everyone who is active is experienced, so not every post is about asking for help on a non-existent bug in someone's game

My mom still won't accept that I'm trans, or that I'm autistic, welcome to the club m8
Certain people hate me there for no apparent reason. We've already been through this, stop digging up old wounds unless you want more fights. I certainly don't.
He wasn't digging up anything about you, he just said that they was chill…
I will listen to anything but kpop
Rap is boring most of the time and definitely not pg, and country is just strange, but I'll listen to them if I have to. I really love music in general, I'll listen to nearly anything.
BRUH STAR WARS IS CHANGED FOREVER FOR ME