Ty lol, it took me a whole 20 seconds
Ty, but we need 5 or 5 people since our band is 5 or 6 people lol!
Photoshop time, lol.
Just copy and paste some extras in there.
I still can't get over the fact that there was only one flagged post (haevoc) but I think everyone went to flag it at the same time, lol.
That's what lead to our eventual downfall.
I'm out of the loop. Which topic got banned?
Haevoc spammed the F-Bomb into our chat once and we lost our 1.2k likes because we all reported it and that banned the post.
Sol be like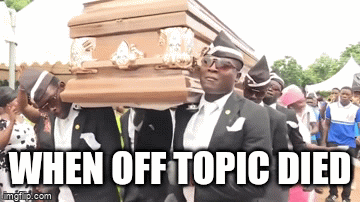 Hello, this us the real secret. Let me know if you found it, DON'T TELL ANYONE ELSE WHERE IT IS
Also there us reward
Somebody else make one XD