Player customization (like player skins)
Player animations (like movement animations)
Animations, easily.
You don't really need to customize ur character. Like, seriously, pick any game from the featured list. Very few have customizable characters, and most of them have animations.
I see. Why exactly do you think animations are more important? (I seek enlightenment)
Because it actually feels like the character is alive, instead of just moving them around

100% animations it looks so wierd to have a character just T pose or something everywhere.
if youre wondering which one to do you can do both, if you break down characters into several parts, (that can be interchanged, actually you can use an "animation" for this as they are already different frames) that each move seperately. for example: an arm can move, you just have to rotate it, meaning you dont have to have a million animations for a few small actions, in fact none at all. with the arms and the legs rotating like this, (you can even have them rotate at the joints,) it can very much look like the guy is moving.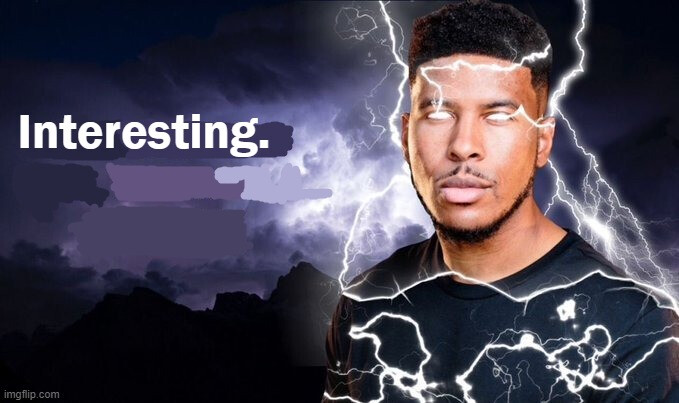 lol why the memes?
It's a reaction image I created because I'm a memer.
oo hey can you give me feedback on smth im making? it's a little buggy but it should work, mostly.
Yeah sure, just create a new topic for it please.
Who is this guy?
EDIT: nvm found out they just joined : p
werl not exactly i joined flowlab awhile ago i just started getting active recently though. (and obv joining the community)
Oh ok, nice to meet you then, just so you know, lots of people just call me "8-bit" for short.
oki 8-bit. (minimum 15 characters (i hate this feature))
To fix that type in this (oooooooooooooo) but replace the "()' with a "<>"
hmm interest
EDIT oOo IT WORKED
EDIT AGAIN by the way the oOo is a gasping face. similar to: OoO
Wait, why does that work? What happens to the text?
Welcome to the community!!!

So the text you put between the "<>" makes it think its an embed code, Idk the rest but thats all I actually know