That's probably something I'd have to add after the jam but yeah that's a really good idea
I made a really epic track for the boss fight. You can find it on my youtube. Which i will post the track soon right now it's still pending

The boss and the scout ship have been re-textured!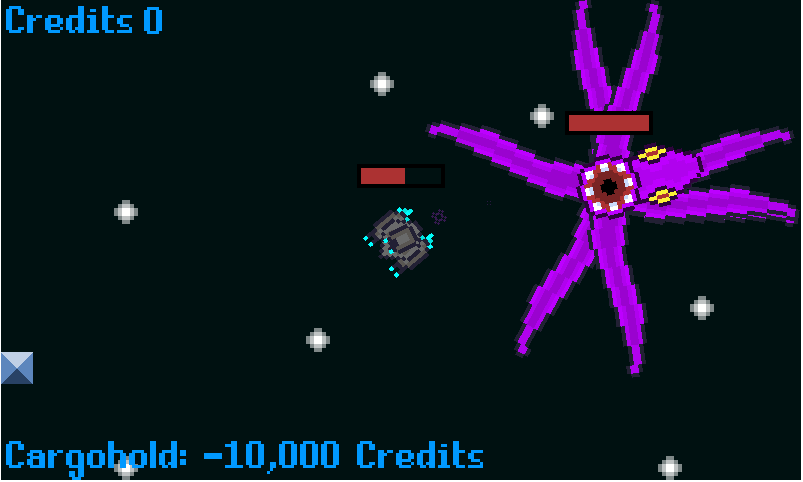 Special thanks to
@Treezx
on discord for making most of the art!
Wow. Just glanced through it, looks like a remake of my Galaxy Trek! Good luck @Haevoc. If you need music I'll make you some more.
In case anybody missed it, I made this for Haevoc.

Can you rename the video too Grim not Grimm
Can i take this bass boost it and give it an audio visualizer and publish it under my name

Sorry I can't find where you said it; where did you make this music soundbar?
Thanks. I'll try it on mobile
OMG It doesnt work for mobile bro didnt you just say that
Hey, it says you have a free account but you have more than 3 games,

?
It says it's not compatible with mobile but with the built-in flash VPN I can trick it into thinking I'm using a computer.
P.S. it worked for a while but it didn't save and then it crashed lol
hmmmmmmmmmmmmmmmmmmmmmmmmmmmmmmmmmmmmmmmmmmmmmmmmmmmmmmmmmmmmmmmmmmmmmmmmmmmmmmmmmmmmmmmmmmmmmm
Um why is this forum called
Winter Flowjam 2021 - New Game (New Boss Music)
Haevoc was banned a while ago
Why would he be doing anything
Oh wait nm lol this was from january