Here's a preview of Gamougg's house: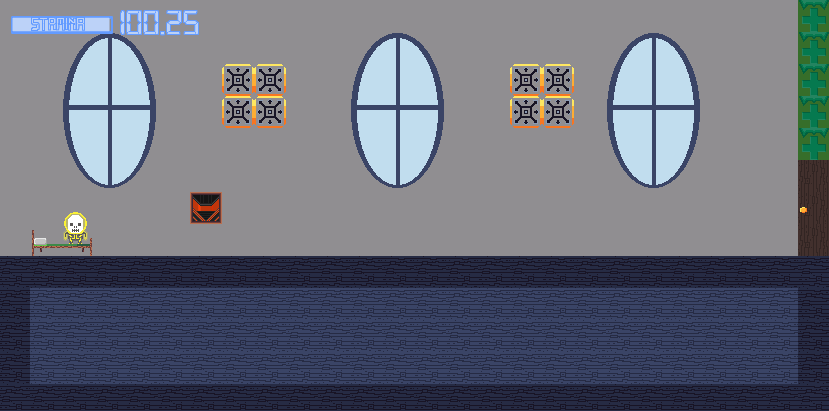 And if you were wondering, I have the classic taile gamougg 2 skin equipped, which brings me to my next announcement- regular costumes are going away.
Let me explain: instead of regular "press a key and change your appearance", there will be a new feature called Costume Sets. These are basically the same thing as the regular costumes, but pressing a key will select a random costume from a set of costumes.
Each costume is one frame, and each set of costumes is one animation. This gives me an excuse to draw Gamougg a lot more and opens the door for content to be added to the game post-launch.
While I still presumably have your attention, let me announce the other three playable characters: Pro Gabrielfo, Gia, and the new character whose name @Ramshackle voted on- Aurora (sorry, don't think she will be playable in TG1A anytime soon). You can technically play as any character during any part of the campaign, but the game will not tell you how to swap characters until said character appears in the story.