I see you is following my lead…
Btw, this actually helps a bit. I think I understand it more…
I'm using it for moving platforms, moving text, velocity, alpha, rotation.
You can do anything with it…
Wait, what. I just got my likes back, now it's saying I only have a few left?!
What about secant, cosecant, tangent, and Cotangent? Lol.
Coincidence, I just finished my example.
Sin and Cos are used for plotting circles, but the others have their own uses.
For example, Atan was used for my Velocity to Angle example: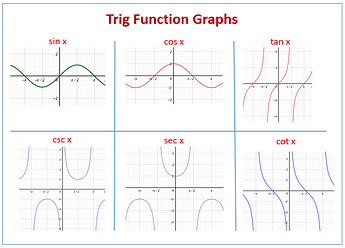 Alright, for sin and cos, if I have the output of the expression go to x and y it goes diagonal, how would I flip it to go the other direction diagonal?
My random example goes, left to right, bottom to top, bottom right to top left. How would I do bottom left to top right is what I'm asking.
cos and sine are the same output if they both control X and Y at the same time,
If you want to flip the diagonal direction, you need to add 32 (180') to either cos or sin.
Also, I've tried subtracting a instead of adding to A in the expression.
also this is my education account, wouldn't let me on the forums before because I had no email linked to the account. I might get my username changed to DinoDevloper on this account.
Got it, thanks.
So A + 32 [expression stuff]?
Or how would put that in?
You have to do X and Y separately
Both with sin, but one has the added value
And the other has the - value?
Thanks, I know what you meant now and it works. : )
Not a coincidence, we both saw the opportunity at the same time on the discord, started and ended at the same time lol
They ended up naming their child Sin, Cos Tan didn't sound like a good name.