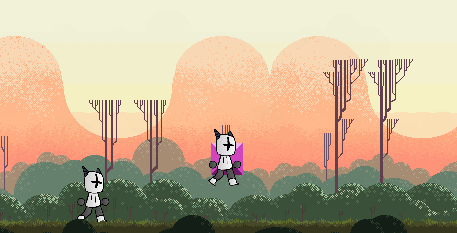 All it does for me is make a copy of the asset to the attacher.
I'm not sure what we're looking at. That looks like the attachment is working?
the pink block is supposed to attach to the character, (and there is only one player0
Could you leave a link to the game?
Looks like its working for me, attach creates a new object and centers it to whats it being attached too.
Also attached object does not have a hitbox.
Attach does not connect 2 individual objects, but instead adds the object ontop of whats attaching it.
So you need to put the attacher in the player to stick the pink block to it.