My music object is set to keep on level restart, and it has a once input going into a looping song. The problem is, I want different music for my boss level, but the music keeps playing in the boss level even though the object is not in the level (and again, it's not on keep between levels, its only on keep on level restart).
When I play the level straight from the editor, the song won't play because the object isn't in that level. but when I go from level 5 to 6 (level with music object to level without), the song continues playing. Why is this happening and how can I fix it? I tried this solution: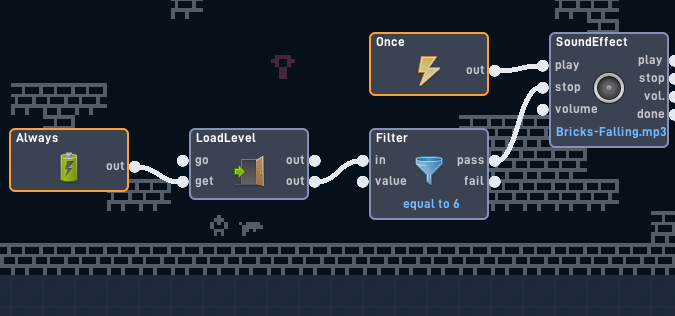 but this doesn't work?? I'm very confused. this may be a bug.