I challenge all of you flowlabers to beat my game in one try! (What's made of it)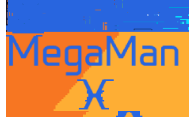 Flowlab Game Creator - Mega Man X
Ha ha! You guys all liked the post but didn't post.


Did any of you beat it?
Lol don't do this alt account thing. Trust me, I would know.
Just made it a bit harder, a bit longer.
Ok, I switched this topic to "Game Reviews & Feedback" because that one fits this challenge better!