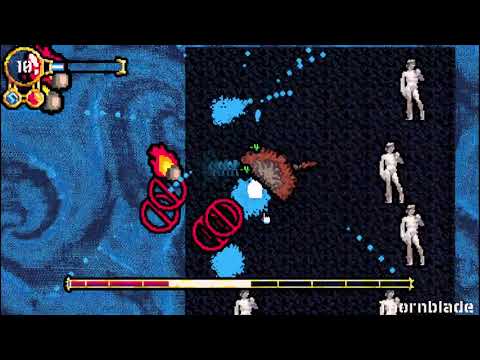 I should really nerf the sword boomerang attack.
@DinoDev @Hong_Jooni_Pooni @BradenS @extrez @JUSTPLAINOP @HuckleBerry @John_Shrekinson @ItzBlob @nhgcr_for_the_3rd_time @eee_team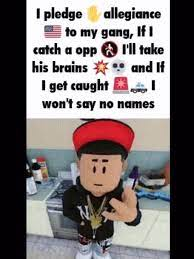 hey dudes.
i've been having a lot of trouble finding motivation, i feel like a second person helping out on some of the more tedious and dreadful parts of game development(such as menus) but at the same time i'm required to push through this myself. i don't want to stoop so low as to getting some other guy to help me out on my game.
I honestly love menus, but, I know that you will be more satisfied with it if you do it yourself
YES, the thingy background
Devlog 18
New Weapons, Enemies, Level and Boss!
Hi, I haven't posted one of these well-made devlogs in a while! I've been a bit demotivated but development's still chugging. I've compiled a bunch of stuff
First up, we've got a new boss! It's called the Greater Feaster and has 2 phases, in the first phase it's just a larger, slightly slower version of the feeder enemy. After killing it, it splits into to horizontal halves. The lower body rapidly sprints toward you while it's upper body moves away and shoots explosive fireballs.


Second, we have a new enemy! It's called the hunter and while you can't see it in the gif, it actually has 2 weapons and behaviors which it randomly switches. Those are the Explosive Volley(shown in the gif) which shoots volleys of explosions, and the Flesh Ripper which is an extremely powerful Melee weapon.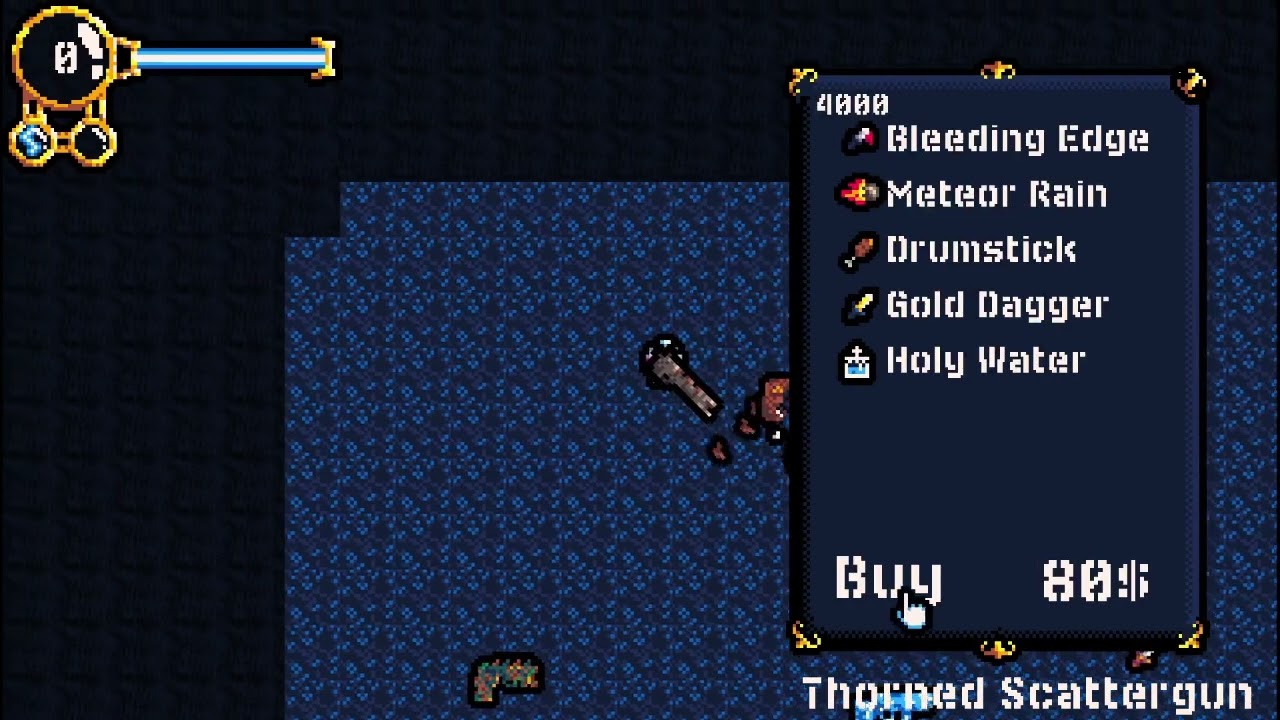 I also made a shop system a while ago! You get cash from killing enemies, completing levels and finding secrets.


You can also now DIE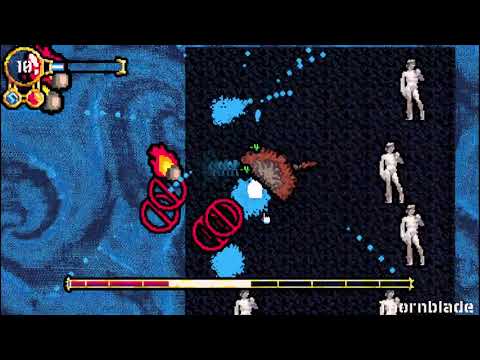 I made the main boss of 1-1 a while ago! He ends up joining you after the fight.


We've got a new weapon! It's called the seeder and shoots sticky bomb seeds.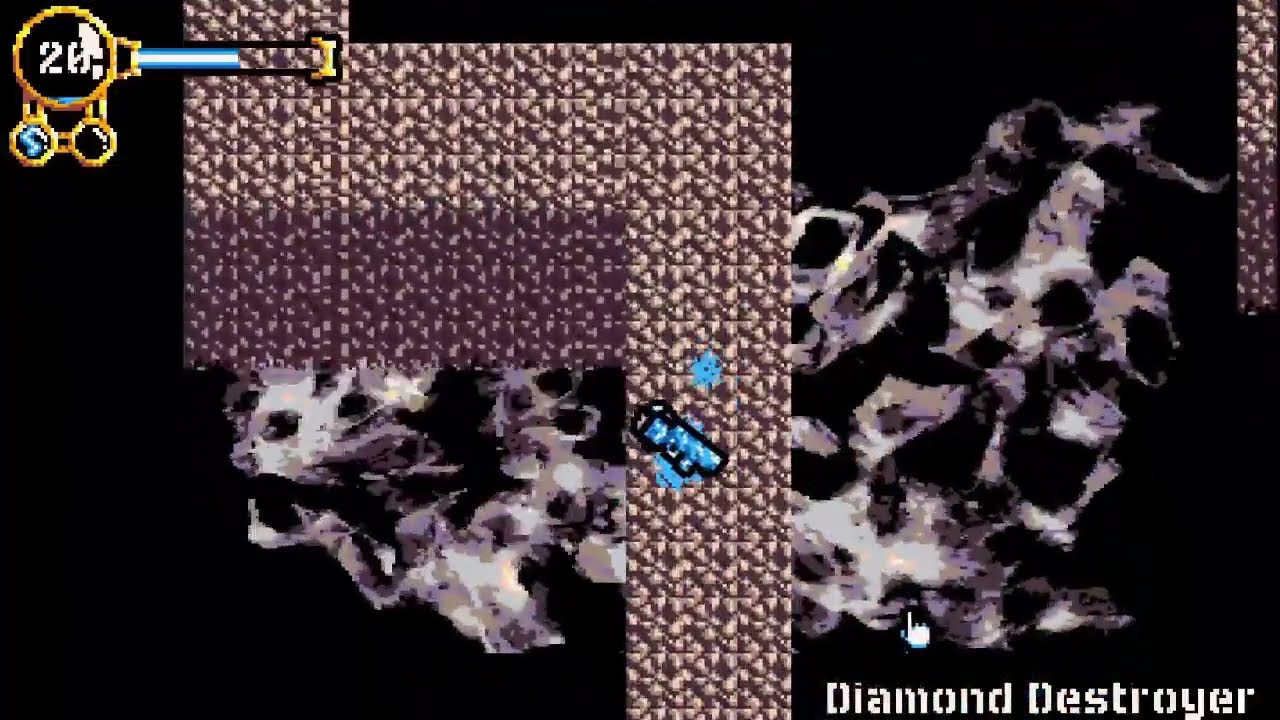 Here's an early preview of 2-1! Since then I've built the level out a lot more.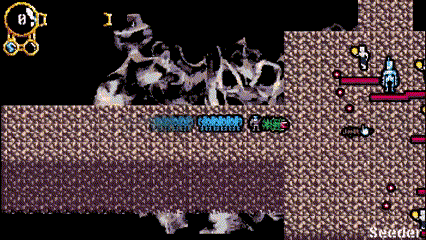 Here's a small gif I made.
I've been quite sick recently, development's going very well, also it's snowing outside! My grades have been great and I've been getting lots of sleep. I've decided to start compiling the small posts I make into big, properly formatted ones.

@DinoDev
@Hong_Jooni_Pooni
@BradenS
@extrez
@JUSTPLAINOP
@HuckleBerry
@John_Shrekinson
@ItzBlob
@nhgcr_for_the_3rd_time
@eee_team