So many people ask how to do this, so I decided to make an example for it.
What does this math represent?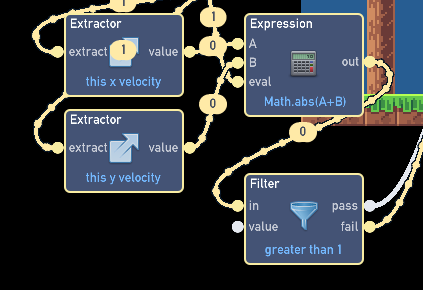 To prevent lag, I add x and y velocity and check if it's greater than one so it only spawns in the particles when you move.
I think you would need to have separate abs values, right now if you had -1 x velocity and +1 y velocity it would = 0
Oh, yeah I forgot to do that, thanks.
Thank you very much sir/ma'am. This is exactly what I needed.