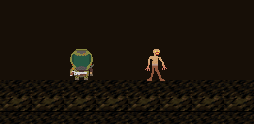 I think I might make this game totally different. I'm too lazy to draw all the demons, so I might change all the enemies in this game to be waifus. The plot is that someone mind controls Doomguy to believe that all waifus are demons so he sets out to slay them all.
most waifus are demons,so mind-controlled doomguy isn't exactly wrong,but a little bit wrong in thinking all of them are
I think I'm gonna start this back up again.
Updated some sprites, converted regular Doom Slayer into his classic design as seen in DOOM: Eternal, and now put the game in official alpha release.
Flowlab Game Creator - DOOM but flowlab
17+ by the way.