Hey everyone! I hope you are doing well! I'm excited to announce a secret project that I've been working on in the background for a little while now!
---
💙 Flow of Feelings 💙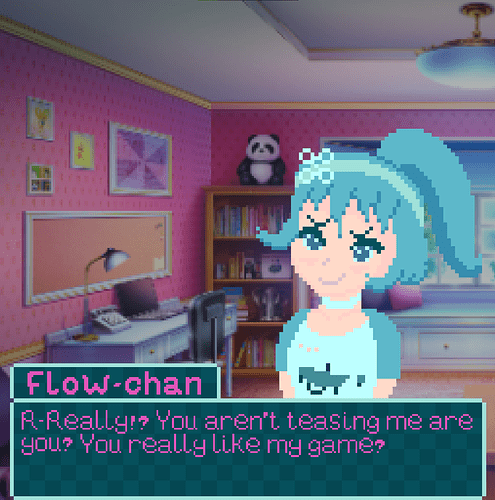 (Here's a teaser image

)
"This will be a cute little visual novel adventure including your childhood friend Flow-Chan! While she's in your company, there's no bounds to the funny adventures, mishaps, and heartwarming conversations the two of you will share along the way!"
---
It's still a work in progress, so unfortunately I don't have any demos or anything I can share, but I hope you all look forward to it nonetheless!