I know


Instead of Optimus losing the Flowlab version would be me including player animations from Gamougg 6 onwards
After all these years…finally
Hold your horses, fellow FLowlabber. Gamougg 5 won't be coming out for another two years. It is meant to coincide with the 5th anniversary of Taile Gamougg.
I don't much care, as long as it eventually happens I'm content
Pray that John won't prioritize references to [Michael Bay Transformers] pop culture over player animations


soon i will become buzz lightyear
Can someone with Regular please change the title bracket contents to Transformers? Thank you.


edit: Thanks Ramshackle!

Love Flowlab till the end of my days

"nostalgia"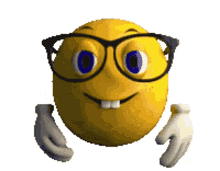 Can someone please change the title to "Puss in Boots: The Last Wish"? Thanks.


@Sigma02/@BestMaker

Imagine replying to yourself
Anyone who has code like that is an irredeemable monster. Thinking about it Agent Y has code like that

/j
Yup, that looks like my code alright
turns out i'm actually evil
That's pretty obvious, if it was John posting that then it would have been an ominous confession
just censor yourself. I even heard your mom once say that you have no filter.